Space Monkey
space monkey
Joined

May 22, 2013
Messages

72
DrexelScott said:

I couldn't agree less that height and muscle are the core determinants of having a masculine presence. Attitude rules over everything else. That's the problem here--you aren't in touch enough with just how valuable a man is to a woman, WHEN HE MAKES HER FEEL THE RIGHT WAY. Everything is about the way she FEELS in your presence,
Just fuckin lol at this. Not sure if serious. Ken, you're welcome to PM me if you want advice, I'd just need to know a bit more about where you are at with women and your situation in general to give solid pointers. But first: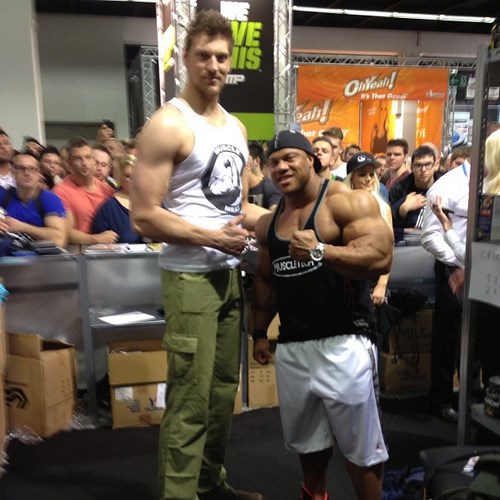 You were saying Drexel?
I don't even need to write about this at length. To any guy, just use your head: an unattractive girl (to you) grabs your dick in the club, but she's really confident about it, what goes through your head? Now Lindsey Pelas, Playboy model who was a bitch when you first said hi, comes up and grabs your dick at the club, what goes through your head?
Where do guys get this logic that they can just magically conjure up "confidence" or "instill feelings" to get laid or attractive girls? It doesn't work that way. This is as laughable as when some women say "He should like me for my personality, I make people feel good!" despite being unattractive for the guy she wants. Even funnier is that some guys around here make fun of these women while spouting off the same bullshit. Reverse the genders/situations of Drexel's statements and you'll see how ridiculous it gets:
Fat on her everywhere but she is extremely grounded and most importantly, KNOWS HER VALUE.
I couldn't agree less that weight and facial aesthetics are the core determinants of having a feminine presence. Attitude rules over everything else.
How's that $200 DVD set or Drexel's "The Sexualizer" looking now?
Also just lol again at propping Mystery up like he actually knew anything about girls. I'll just skip criticizing his useless advice and go right into looking at who he is stuck with now:
http://oi42.tinypic.com/2rc23qd.jpg
Is that one of the "hottest women around" Drexel?
DrexelScott said:

Mystery is 6'7" or something, thin as a rail and has been with some of the hottest women around.
Anyways, this "I can just make her feel the right way" to compensate for a lack of money, looks, or status is crap. Look, if a guy just invested his time into a gym membership instead of trying to find a million ways around it, he'd get 1000x better success. But if anyone needs even more proof of this, here:
Roosh V, PUA:
Christian Guzman, bodybuilding entrepreneur:
Christian and his ex girlfriend:
Does anyone really think Roosh can compete with Christian on any level with women?
But nice sponsored link there Drexel. Guys need yet another near $200 product just to get a girl? Really? Your entire post was written to market your products brah. I usually just criticize someone's points while refraining from going after the person talking, but this crosses a line. I get it, we all gotta make that green, but giving advice that can really fuck with someone's life just so you can make some money? Tsk tsk. Trying to con a guy just wanting answers into shelling out some serious cash for bullshit is not cool.
And to any guy considering buying into Drexel's "The Release Technique" program, Google around. People have said the "The Release Technique" and its affiliates have placed fraudulent charges on their credit cards amongst other shit. If you're not finding complaints, you're finding this program popping up on cult and New Age spiritual scam sites giving it fake positive reviews.
Drexel, you mad bro?
Also if anyone, maybe Chase or Franco, could aware me, I thought the rules were:
"1. Do not spam, sell, hawk wares, or push your products or services here. These boards are for discussion, not marketing or advertising. If you are caught violating this rule, you will be warned, suspended, or banned."
That's a mighty curious quote.