Hello everyone
This is Troy
Word has come back to me that I have been banned. So I decided to make another account to explain myself. I have provided value to members on this forum that other members do appreciate. Here are quite a few that I posted about that helped others:
I helped
@onmywway14
Hello, Everyone. Just like girlschase.com is the best site for learning dating, pickup and seduction, what are the best books/sites/programs that you would recommend for learning general social skills? I understand that the best way to learn is to actually interact/talk with people. But, I'm...

www.skilledseducer.com
I helped
@weekendwarrior
Hi guys, sorry for the rookie question but how do you answer when someone asks "what's the deal/what's going on with you and 'chicks name'?" I was a little caught off guard and I felt like I was back in school! I've seen this guy out and about for about 4 month and occasionally we chat, I...

www.skilledseducer.com
I helped
@mossity
know how to write a report
Hello cads, lately I've been working on being more sociable. I don't know why but when I try talking to people/groups they ignore me flat out. I don't know if it's because I'm saying the wrong thing or they don't see me as a friendly person. I wanted to know if any of you have been through this...

www.skilledseducer.com
I helped
@dark hawk
Girl does not want a relationship with me, and wants to sleep with me and others too, but also wants to be friends with me, my question is, should I go on with it or not because when sleeps with others

www.skilledseducer.com
I helped
@Wolfie
with voice
So been working on my voice for 4+ months and I still need to go long way, but will love to hear your opinion ane your thoughts. Does my voice sound sexy? What can I do to improve it? Here's the link :- https://vocaroo.com/16eTqSwzPi8G P. S. - the script is take from alabaster girl by zan...

www.skilledseducer.com
I helped
@Gaturro
on dealing with a single mom
My best friend is 24 years old. He's seriously dating a 30 year old woman (they met less than 2 months ago). The woman has two children, and their father is dead. I'm trying to tell my friend it's a bad idea, because I care about him, but he's telling me it's too late because he likes her...

www.skilledseducer.com
And many more that I would have to dig up from ages ago. And guys liked and appreciated these posts.
Also, I have been taking action. I met with
@Regal Tiger
almost 2 weeks ago to work on
"Confidence Coaching"
. It was a really good session and I let him know I would re-book. I even gave him some advice on the business side. Ask him he saw my photo on our Zoom session. He will tell you that I am a well-dressed guy. I have been working on my fundamentals.
I even gave
@Regal Tiger
his first audio testimonial. I let him know to ask guys for audio or video because it is more real. Anyone don't believe me? Ask him and he will tell you. We had a really nice conversation and coaching session. Also I booked the session with him WAY before my account was banned. So it ain't like I decided to book a session with him after I realized my account was banned. I just realized today. Almost 25 days since I last attempted to login.
I helped
@Skills
with a private suggestion to grow his Youtube channel. And I do support his channel as well because he has always been helpful no my posts.
I helped you
@Chase
with suggestions for improving the GirlsChase boards. As I have designed over 100 websites to date and I have experience with that. Especially when I was doing joint ventures, I had the opportunity to get insights from other entrepreneurs
Hey fellas, I asked our designer to take a crack at a new look for the SS Boards. I'd like to get your opinions -- like, dislike, any feedback you have, etc. Note that all forums will of course still be there (they just aren't all here in the mockup). Forum icons will also get a makeover...

www.skilledseducer.com
How I Carry Myself On The Boards
​
1. I am always respectful of everyone despite their opinion
2. Whenever someone helps me, I always tell them thanks because it's just the right thing to do
3. No one on here can ever point to a time I cursed them out. Even if I disagreed, I kept it professional
4. I do my best to help others where I see fit
5. I do keep an open mind when I receive feedback. In fact, I keep an offline journal to track the advice guys give me. Everything you guys have told me, I have documented in detail to get to.
My Support For GirlsChase
​
@Chase
I have always supported your business. In a post some time ago, you said there are members on here who do not buy anything. And I live in a 3rd world country where salaries do not compare to the USD. And even then I made it my personal commitment to invest in:
The One Date System (I think the day after you released it)
How To Make GirlsChase book
How To Text A Girl ( I bought it on both Amazon and GirlsChase.com)
How To Ask A Girl Out Anywhere
10 Best Opening Sequences
King Of College (Hector book)
How To Seduce Women With Your Voice
GirlsChase Charisma + Lifestyle Package (I got in at $197 on my birthday last year)
And before you retired a few courses, I bought them in 2017 when I was making minimum wage. I busted my ass working 16 hours (on the job) for a month straight before I was able to afford it. And I made the
investment. That's key investment because I do believe in spending money strategically to get more success.
I bought:
Seduction Sensei
Spellbinding
Slow Opening book
I have subscribed to GirlsChase and spent $21.95 for a few months. And I had planned to resubscribe later this year. Total spent between $1,000 to $2,000 USD
Let me share some numbers just for context. I am from a 3rd world country where my first job in 2016 - 2017 was paid $400 - $450 USD per month. Yes, you read that right. I made $4,800 USD in a year after I graduated from high school. I spent on average $200 a month for food, clothes, and transport to work. And I invested the other $200 - $250 USD into those GC courses and other financial investments.
It's sad I even have to go to this level to explain things. If I were making $450 USD, even in a 3rd world country in 2022, I would be even more depressed. Something some guys need to understand is there are guys in this world who are making such a low salary it is difficult to elevate. But I have done the best I could over the years. Some guys just read my posts and regarded me as a troll, even putting me on the ignore list. Wow, that's hard.
I can send a DM to an admin with the order numbers as 100% proof that I am indeed a customer of GirlsChase.
I was dealt a bad hand but I have been doing the best to my ability. If I were to be runninig around and wasting money, I would not be where I am today. My income has long passed that $450 USD per month and just late April I was promoted at my current job.
I am in charge of:
- Managing the staff: NPS, attendance, Quality on the job, and more
- Motivating the employees
I have been doing my best to improve my situation and as I am writing this, I have 2 clients I am building a website for right now.
Anyone Who Does Not Believe Me
​
1. I will show you my personal website. I have video and audio testimonials from people who know me in real life. People earning regular salary all the way up to $200 million USD per year. I spoke somewhat about this in my journal.
2.
@Chase
and
@Bismarck
I am 100% ok with even handing the phone to you. You can talk to my managers at my job (who are verifiable on Linkedin level). They will tell you how great of a person I am. I can DM you their phone number and they would have no problem letting you know who Troy is.
@Bismarck
especially I have always been respectful to you. Can you find a moment I have said anything disrespectful to you? I can give you the phone number/email and you could pose as an employer. Ask anyone who knows me and they will tell you from there own mouth who I am. I am no troll as you think.
3. On my journal "Troy's Hexaco Challenge", I talked about what others have to say about me. Here they are:
I've taken the Hexaco Personality test and according to the test I score above average to extremely high (worldwide) in the following areas: Fairness (extremely high) Sincerity (extremely high) Gentleness (extremely high) Flexibility (above average) Conscientiousness (extremely high) However...

www.skilledseducer.com
Celebration the wins as they come!

My first testimonial came through singing my praises from a big 7 figure entrepreneur in the game. "Troy is hardworking, dedicated, motivated,, you cannot go wrong in hiring him" in summary.
I appreciate this input. One question I have is how would you recommend keeping track of personal or social improvement without observing what others are doing? Would you recommend just setting a mental end date? So 2 different ways to handle it: 1. Ask girl on a date: We were to meet at 6 PM...

www.skilledseducer.com
Documenting the successes as they happen. My best friend, a super cool girl gave her testimonial as to the kind of guy I am. In summary, she said:

"Troy is kind, loving, sweet. He is a real people person. Whenever we go out he ensures me and all the ladies are safe. When I get home, he texts to ensure I got in safe. He is very lively and energetic. Whenever it's just me or friends at a party, he is very lively and fun to hang around. I would recommend him to anyone because he is hardworking and has a good head on his shoulders".
I appreciate this input. One question I have is how would you recommend keeping track of personal or social improvement without observing what others are doing? Would you recommend just setting a mental end date? So 2 different ways to handle it: 1. Ask girl on a date: We were to meet at 6 PM...

www.skilledseducer.com
BOOM!

Another testimonial from another 7 figure entrepreneur. In summary, here is what this person had to say

"Troy is very detail-oriented, organized, and willing to help others. He goes above and beyond his scope of support to ensure others on the team are winning. He acts with very high integrity and morals. And any acts to make a quick dollar at the expense of morals, he will quickly throw that idea under the bus. He has very good marketing skills and I am very confident that a company hiring him, will be more than glad they did so."

BOOM! This deserves a celebration. I am now at a 50% success rate with everyone I asked for a testimonial. Alright, so I am going to edit this now and put the rest of the testimonials LIVE on my website. Hurray!!!

Troy
I appreciate this input. One question I have is how would you recommend keeping track of personal or social improvement without observing what others are doing? Would you recommend just setting a mental end date? So 2 different ways to handle it: 1. Ask girl on a date: We were to meet at 6 PM...

www.skilledseducer.com
BOOM!

Another testimonial. A very popular 9 figure entrepreneur who knows me personally has given a testimonial. I'm sure some guys on GirlsChase even bought stuff from this person.

I'm feeling like a boss today! Swing HOMERUN!
And there are more testimonials.
This is documented in both video and audio so there is no way I can fake this.
Living In A 3rd World Country Is Tough
​
The thing that guys who are blessed may not understand is not everyone is dealt with the same hand in life. There are guys who will be broke and have no problem getting women. And there are other guys who need to have something else going for themselves aside from women in order to feel confident.
I could put my hand a on Bible right now and say with 100% confidence I have been taking action. Anyone on here from Mexico, The Caribbean, Africa, and other parts of the world where salaries are low. You know the struggle. Many of the jobs in my country don't pay enough to allow a person to afford rent.
People where I am at be earning $500 USD per month, yet rent is $250 USD a month (for a beat up apartment) all the way up to $1,000 USD for a nice apartment) The salaries don't match the cost of living and a lot of young people are living at home with their parents now due to this. I definitely could have gotten an apartment by now. But at a cost. The cost is I would not have been able to:
- Find money to invest in my high-income skills
- Find time and money to network with successful individuals
I had to make a decision in 2016-2017. Do I day game, go on dates every week, etc... and look up in 5 years and still not have my life together? No, so I made a tough decision. I delayed gratification. Here I am today, I am in a Manager role at my current job, I have access to multimillionaires, and I am working on my seduction skills.
Right now my focus is on:
1. My voice (to seduce women and also close sales)
2. My mental health
Trust and believe I am doing things as fast as I can.
Posts I Made That Provided Value
​
Aside from me asking questions, I have made posts that provide real value to GC members:
How To Keep A Journal Both Online and Offline
Today is my Birthday and I'm grateful to see another year. There is a lot to say. However today I have the gift of some knowledge for you guys. I will share 2 resources that I think will be helpful to any seducer: beginner, intermediate, and advanced. I was about to put this in my post on...

www.skilledseducer.com
How To Develop Higher Conscientiousness
Im definitely on my journey to becoming a better seducer. There are topics on GC that Im not yet capable of sharing any real insight on. However when it comes to being Conscious, this is a topic I am 100% confident I can share some wisdom on. There are things I understand and can teach that can...

www.skilledseducer.com
Look at just these 2 recent posts. There is a ton of valuable information in them.
I Took Time From The Boards... To Work On My Finances... Only To See I Was
​
Since my last profile post in mid-April, I used
https://freedom.to/
to block out my focus. Since then I have been working a lot. A 12-hour day is short for me now. I have even been working with a few entrepreneurs internationally. My goal is to land a higher-paying job.
So when I see I was banned, that came as quite a shock. And to be honest I do not think this move was the right one. Who do members want here? Perfect seducers. I never cussed anybody out. And I checked my email. Nothing to say I am banned.
@Chase
I have rocked with you for a long time. I even gave 2 article suggestions: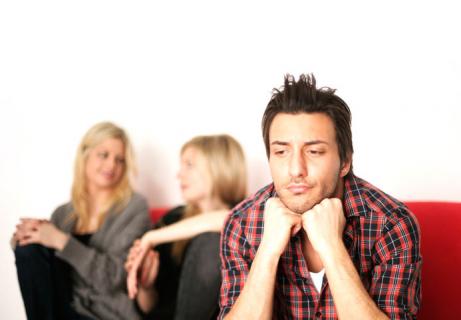 In "What's the Difference Between a Lover and a Loser?", Troy asked a question I've been seeing a lot on here lately regarding dealing with failure: "Also chase id love to see an article on how to see failure as not bad, to love the plateau and not let setbacks stop us from pushing the times of...

www.girlschase.com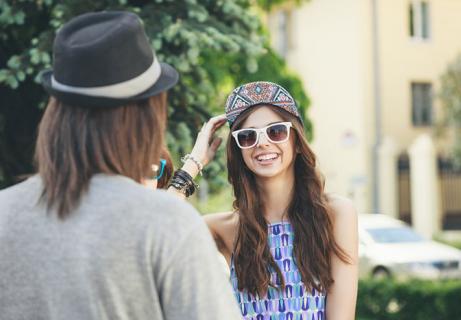 In "Should You Buy Gifts for a Girlfriend?", Troy asks about how to word your requests such that they stand the highest likelihood of success with the lowest likelihood of rejection. He says: "The right way shows consideration and gives a command at the same time. So in the right way I'd ask you...

www.girlschase.com
My last message, I even said I was taking time away from the boards. I did not plan on making another post on here until I got other parts of my life in order. As a matter of fact, I had already:
1. Started looking for a male therapist
2. I have taken time away from dating women to focus on my mental health
3. Last week I went out with my best friend (a woman) and a few other ladies. We went to a water park and I just had fun, no expectation
4. I have been networking with others
I find it odd that I would be banned without even a message. I am requesting a lift on that please
Troy
Last edited by a moderator: