Chieftan
Staff member
tribal-elder
Joined

Oct 9, 2012
Messages

5,023
Many years ago I came across a study that found beginners and intermediates saw the most success when they compared themselves to themselves, and not to experts or gurus. Meanwhile, experts who shifted over to comparing themselves against other experts often achieved more gains that way.
Even though self-comparison reaps
far
more rewards for beginners and intermediates than other-comparison, you will still find heaps of greenhorns who are caught up comparing themselves heavily against experts. Progress for guys who are doing this tends to be low, if they make any at all.
Nevertheless, new guys and even some intermediate guys get swept up in this habit of "other comparison" against gurus or pop culture figures:
You click on a magazine site and there's some guy with ripped abs and a beaming smile relaxing by a high-end pool. "Money, muscles, status, prestige, and happiness," the brain says.


You try to watch something and a commercial comes on, with some good-looking guy in an expensive suit driving a high-end car, with a beautiful woman seated next to him, staring at him admiringly. "Looks, style, status, wealth, women," the brain says.


You open up social media and right there at the top is some guy with millions of followers showing off his new sports car, or his mansion with a palm tree in the front yard, and in other pictures he's looking off to the side all mysterious as some unnamed hot girl in a tight dress squeezes up next to him. "Fame, money, lifestyle, attitude, sex," the brain says.
The thing is, when the brain gets stuck in "comparison mode" with idealized images (let's just call them 'idols'), it proceeds to imagine a whole mythology around the idol. Then the guy doing the idealizing grows despondent because the distance is so vast between where he's at and where (he imagines) this idol is at it seems hopeless. His progress stalls. "What's the point?" he says. "I can never get there!"
The actual case is the guys in magazines and commercials and social media are just normal humans. They don't look nearly as good during the 99.4% of the time they are not doing a shoot. They have all the same emotional issues and problems everybody else has. Most of the time their girls are not even that hot. If you see the women they are actually with when they aren't posing for pictures or film, you would not envy most of them. If you talked to most of them you would find them no more enlightened or aware and not any cooler than anybody else you'll meet in day-to-day life.
To put a cherry on top of it, here are two articles I wrote blowing up some of the mythology around some of the most idealized men in Hollywood... if you've never deep dived into what life is really like for idols, these'll be eye-opening:
Many men think women leave them for a Bigger, Better Deal: a richer guy, a better-looking guy, a higher status guy. But hypergamy is not why men lose women. Instead, it's something else. The other day, a friend shared a YouTube video with me from a guy on a channel called Entrepreneurs with...

www.girlschase.com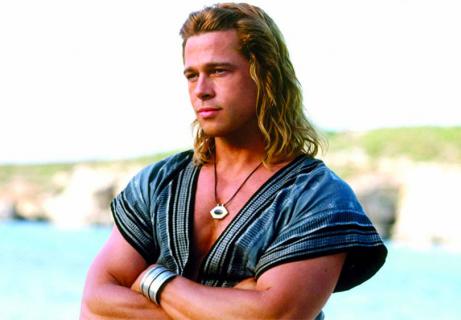 Some guys say looks are all that (or most of what) matters when it comes attracting women. This article uses mountains of photographic evidence to bury that theory forever. Every time we talk about looks on Girls Chase, we get some guys in the comments or on the forum who get upset and tell us...

www.girlschase.com
But the brain does not know any of this. Instead, all it sees are idealized images, then fills in the blanks on its own with even more idealized imaginings.
If you're a newbie, or even an intermediate, it is
very, very helpful
to limit yourself from exposure to any of these kinds of idealized images.
They are not there to help you. They are not honest portrayals of the guy's real life. They're advertising and mythology devised to create followings.
Once you understand this, and can reduce or eliminate idols from your life, you free yourself up to focus on your OWN progress, at your OWN speed, using SELF comparison, which is the correct way to learn.
INCORRECT WAY TO COMPARE: "Man, look at the 10 million Instagram followers and all the hot babes and lavish living Joe Instawhore has. I could self-improve for 100 years and I'll never reach his level. What's the point... "


CORRECT WAY TO COMPARE: "This is great! Compared to last month, I'm doing more pushups per set, squats are so much easier, I've shed 3 lbs. while gaining strength, I added 12 new girls to my contacts, half of them hot leads, and I bedded 2 of them with dates lined up with another 3. Not to mention I talked my way onto that project at work that is going to let me develop new skills and connect me with a bevy of higher ups. I'm doing great right now!"
Self-comparison is a much better metric for progress
because it gives you detailed, nuanced comparison
. It is easy to see if you have made progress vs. you a month ago or you half a year ago (or if you've backslid a bit and have some recovery to do). When you compare yourself to an ideal, progress is near-impossible to measure, because any progress you seem to make appears insignificant next to that ideal.
The fact is, almost all real progress is made while conducting self-comparison. All those guys you are admiring got there the same way -- they were nobodies who concentrated obsessively on certain aspects of their lives and improved through dedicated self-comparison.
This is the core lesson to take away from this:
Comparison to idealized role models leads to paralysis, fatalism, and apathy.


Self-comparison leads to useful metrics and actionable objectives that lend themselves to real progress.
This is one reason why it's good to be careful of your media diet: what you read, what you watch, what sites you surf, what social media you consume.
You don't need to completely cut all that out; just be wary of stuff that triggers "other-comparison" in you and try to avoid it.
You want to focus on
self-comparison
, at least as a beginner/intermediate.
That's how you get good.
Chase