Chieftan
Staff member
tribal-elder
Joined

Nov 12, 2019
Messages

155
Location
Nitric Oxide & Erections
One of the essentials to having a solid erection is Nitric Oxide (NO). NO is used by many processes in your body, and making enough is essential to health. The primary source of NO is the lining of your blood vessels. The total surface area of this part of your body is quite large, and when healthy, it can produce a lot of NO in a short period of time.
NO's contribution to an erection is twofold, it relaxes the muscles that limit blood flow into the corpus cavernosum, which is is a pair of spongy reservoirs that run the length of your dick, that when filled with blood create your erection. The muscles controlling the flow rate relax, blood flow increases to where it is higher that what can escape from the other end and boing, you'er ready for sex. NO also increases blood flow generally and reduces blood pressure, making more blood available to power your sex.
Here is a good read on the process and NO's part.
https://truelibido.com/nitric-oxide
Erectile Dysfunction (ED) is more common in men who have the collection of problems associated with being over weight; heart disease, hardening of the arteries, high blood pressure, and Type 2 Diabetes. Medical researchers believe the link between the two is NO production; people with the above maladies have problems making enough NO, likely because the damage to the lining of their arteries and veins. Makes sense, damage the part of your body that makes NO, which you need to have a solid erection, and erections become more difficult to attain.
Here is a dense scientific paper on the link between cardio vascular disease and ED. The thing to take away from it is, the same habits that ruin your health, ruin your ability to fuck. Source: Cardiovascular Research, a Medical Journal published by Oxford University.
Abstract. There is convincing evidence that the prevalence of erectile dysfunction is increased among men with ischaemic heart disease. This association may be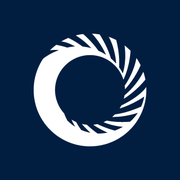 academic.oup.com
Smoking is known to reduce the ability of your blood vessels to manufacture NO, and if you are having erection problems and smoke tobacco, quitting is likely to help, especially if you do it before you reach 50. About half of surveyed men who quit smoking reported an improvement in their ED. The problem is, that people who smoke are often the same people who have a poor diet, are overweight, and get no exercise. It's not just the smoking, it's your lifestyle.
Here is a paper on smoking and ED. Source: The US National Institute of Health.
https://www.ncbi.nlm.nih.gov/pmc/articles/PMC4485976/
One more thing that can affect your erection is drugs, prescription, legal over the counter, and illegal. Below is a link to a list of drugs that can cause erection difficulties. Source: The US National Institute of Health.
Many medicines and recreational drugs can affect a man's sexual arousal and sexual performance. What causes erection problems in one man may not affect another man.
medlineplus.gov
The thing to take away from this is, your erection is like the canary in your coal mine. If you are having problems, the best way to deal with them is to change your eating habits, lose weight, and get more exercise. I highly recommend eating real food, ie, plants and animals cooked at home using oils and seasonings that were in use before the advent of manufactured food. Personally, I eat very little manufactured food, and what I do has ingredient lists that are primarily real food and I skip products that have a lot of chemicals and artificial ingredients.
The Internet is full of supplements that claim to boost your NO production. I have no idea if they work, supplement experts will have to weigh in on that. Personally, I believe diet and lifestyle changes are the best path to being healthy. Eat healthy, exercise, and do not smoke are a solid strategy for life.
Last edited: